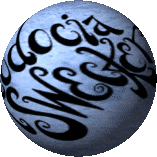 For current fees,
Click here
The day begins with an all grade school assembly that lasts about 50 minutes. The assembly starts with Spirit Walkers. I read the story to music and give a short introduction. Then I will present a power point slide show of how Spirit Walkers became a book from an idea to the finished product including the development of the characters, the use of a storyboard, and the editing of many many manuscripts. I do this with a lot of visual information and student interaction.
After the assembly the students will have a hands-on art and writing lesson. They will be divided into groups of 30-60 children for each workshop. The workshop will last about 30-60 minutes. The children can sit on the floor or at tables. They only need paper and pencils.
The Drawing and Writing Lesson on Emotions

I tell a story using the students as my characters. The students draw faces of the story's main character copying what I draw on the board. Each face shows a different emotion as the scenes of the story change. From the story we use the puppy as our next subject.
After a quick talk about how the four basic shapes make up everything we see in our world. I teach the children how to draw a puppy using circles. I show them how the same face and body can turn into a cat, a bear, a lion, a rabbit, a beaver and a panther. Then we draw a duck using circles and triangles. As time permits we draw a giraffe and maybe a 'cute' monster with circles, triangles, squares and rectangles.
We end our time together by playing a game called, "Stump the Artist." This game gets the creative juices going. It's a good one for the students to play with partners. A volunteer student scribbles on my paper (taped to the board). I turn it into something. Whoever guesses what I draw gets the drawing and be the next scribbler.