Hi, I'm Ducky!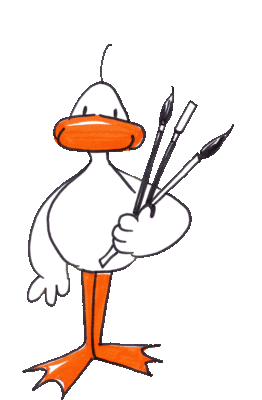 (Click Ducky, and hold a bit)


"Welcome to Theodocia's website. It's all about ART. She signs her work with her real name, Theodocia, but everyone calls her

Teddy

.

"She loves to paint and draw. It's all she wants to do. Her favorite favorite thing to draw is ME, Ducky.

Follow me and I will show you around.